a 14Km.

Alto Valle del Cidacos - Arnedillo
The High Valley Cidacos is in the town of Arnedillo, its finest expression. In this beautiful place we can enjoy breathtaking landscapes and world famous hot springs. The history, with its castle and monuments and ...
a 15Km.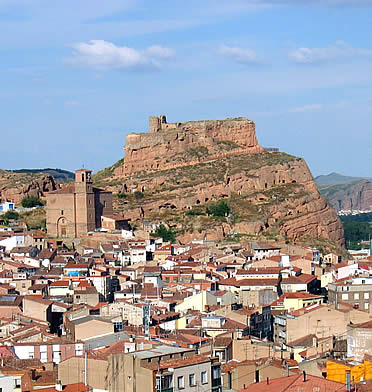 Arnedo
Situado en la comarca de la Rioja Baja. Está bañada por el río Cidacos (afluente del Ebro). La economía depende fundamentalmente de la industria del calzado. Su nombre proviene posiblemente del latín Arenetum, colectivo de arena.
a 20Km.

Gargantas del Río Leza
Between the towns of Soto in Cameros and Leza of the Leza River, the river that gives its name to the last one, it runs through a deep and spectacular canyon: The Leza Gorge. Along the route of 8 kilometers we can observe an interesting colony of...
a 20Km.

Catedral de Calahorra
Calahorra, the old Calagurris, was one of the most important cities of the Roman Empire in Spain.
The cathedral is located on the banks of river Cidacos, guarded by the Episcopal Palace and the Walk of balls. It is a twelfth-century Romanesque building.
a 21Km.

Los Picuezos - Autol
We cannot mention Autol, without reference to the natural monument that signifies the true symbol of the city -The Picuezos- o Picueza and Picuezo as they are also known. The wind, water and erosion, in a work of centuries,..
a 22Km.

Ruta de las Icnitas
In the municipality term of Enciso there are cataloged 1,400 dinosaur footprints. It is the starting point for visiting the footprints, from the Paleontological Center. In the track from Enciso to Navalsaz there are total of 7 sites that linked…
a 24Km.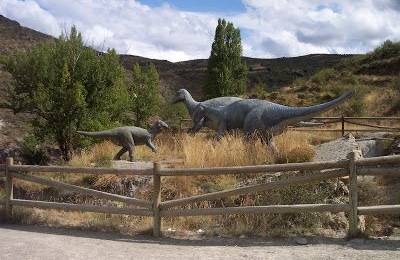 Yacimiento de Navalsaz
Contiene 138 huellas, la mayoría ornitópodas. Aquí se encuentra uno de los rastros de Iguanodon más grandes de La Rioja.
a 25Km.

Concatedral de Santa María de la Redonda
Logroño is a charming town, among the many surprises that gives us standing out the Co-Cathedral of the Round (Concatedral de la Redona), its twins towers stand out over the city. The interior of this temple houses numerous works of art, among which it is
a 31Km.

Castillo de Cornago
Once you arrive at Cornago the beauty of the assembly formed by the castle and the parish church surprise, but once in the village the reconstruction of homes and how is urbanized the interesting town is worth seeing.
a 32Km.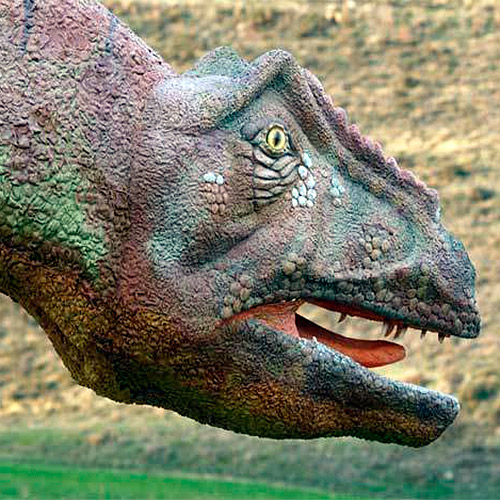 Ruta de las Icnitas
Stepping through the same places that the dinosaurs did hundreds of millions of years ago, is possible in the Highlands of Soria. There is a Paleontological Room in Villar del Río and huge sculptures of various dinosaurs in various localities.
a 39Km.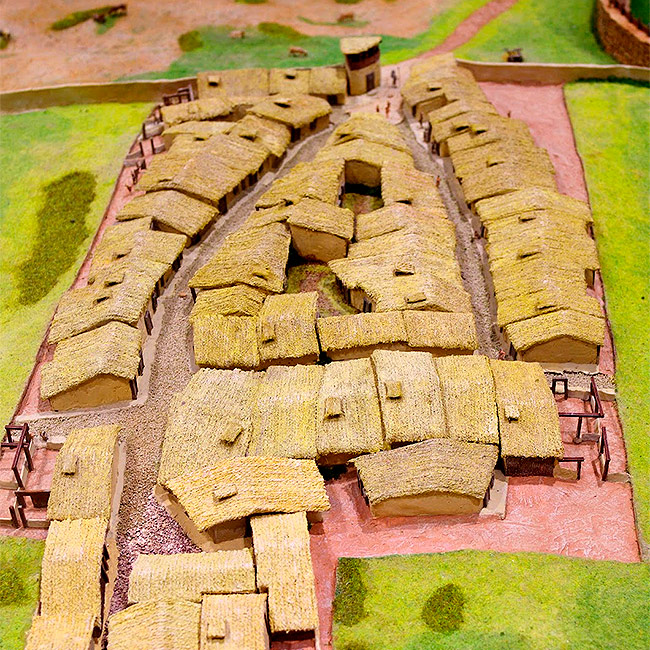 Poblado de La Hoya
Bastan las ruinas de un pueblo para conocer los entresijos de una sociedad perdida en el tiempo. Hay un museo con fotografías, dibujos, textos y una reproducción del poblado durante la II Edad del Hierro
a 39Km.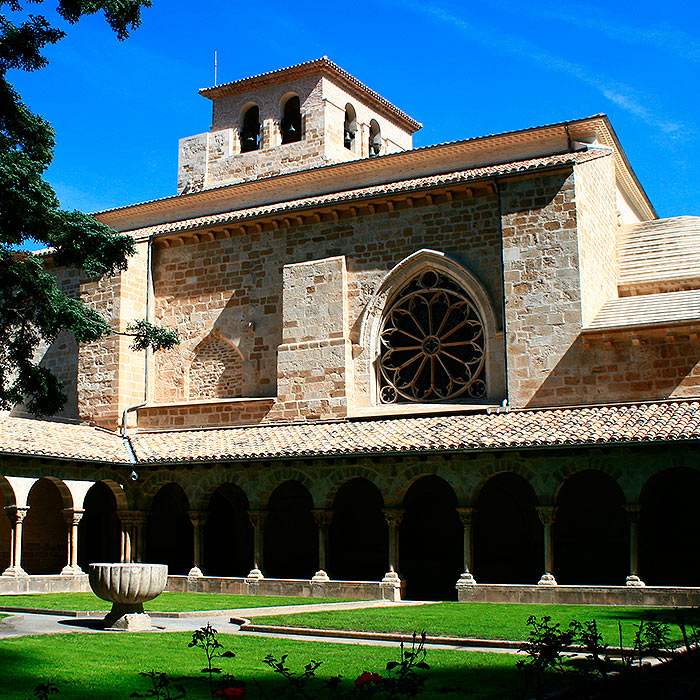 Claustro de Estella-Lizarra
El claustro románico es uno de los enclaves más visitados de Estella-Lizarra, templo con una portada también románica con lóbulos. Otros templos románicos son las iglesias del Santo Sepulcro y San Miguel. Ciudad clave del Camino de Santiago.
a 44Km.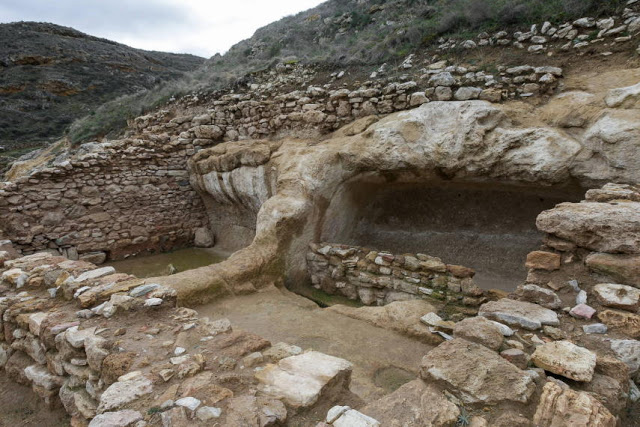 Ciudad Celtibera Contrebia Leucade
Es el nombre dado a una ciudad de origen celtibérico cuya historia se remonta hasta la primera Edad de hierro. Sus ruinas se han preservado hasta el presente en relativo buen estado. Su ubicación geográfica está al sureste de La Rioja, España, en el térmi
a 45Km.

Cuevas de Ortigosa
They are the only conditioned caves for sightseeing throughout La Rioja. But its visit is obligated not only for the caves, but by the village, where we can see the typical structure of the villages of the Sierra de Cameros that will surprise us.
a 45Km.

Contrebia Leukade
Contrebia Leukade is the oldest city in La Rioja, because it was founded in the third century BC. It is located Inestrillas between Cervera and Aguilar. It is considered one of the most important archaeological sites in La Rioja, had a ...
a 45Km.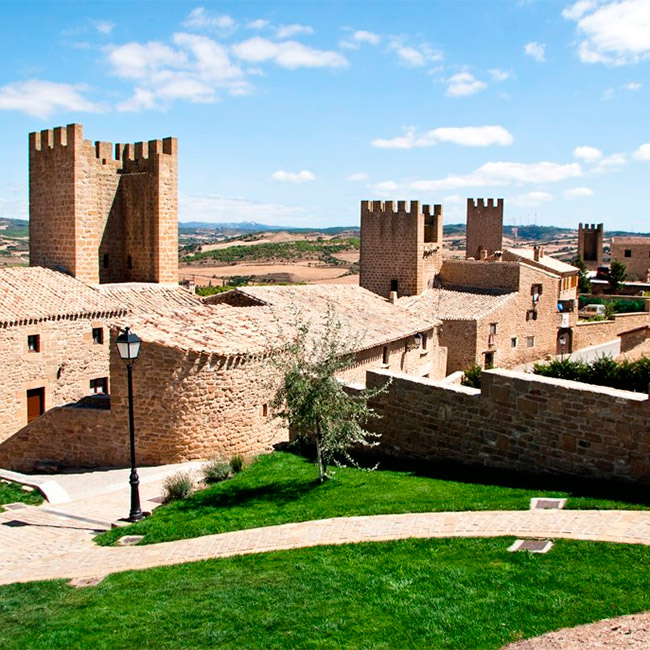 Cerco de Artajona
Es el conjunto amurallado medieval más importante de la Zona Media de Navarra, construido en el siglo XI de los que conserva 9 de sus 14 torreones almenados con su camino de ronda.
a 46Km.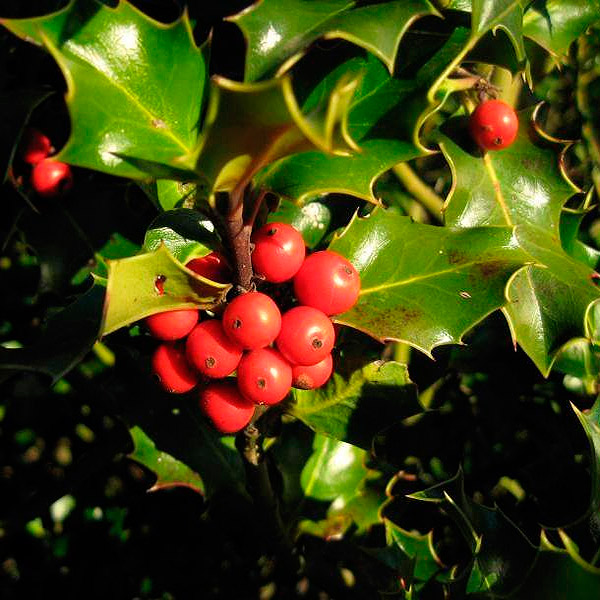 Acebal de Garagueta
One of the greatest pure holly trees of Spain between Torrearévalo and Arévalo de la Sierra, locality of this last one with its House of the Holly. ZEPA and LIC area, as well as a Nature Reserve. The last section is on rural road. The holly tree is protec
a 48Km.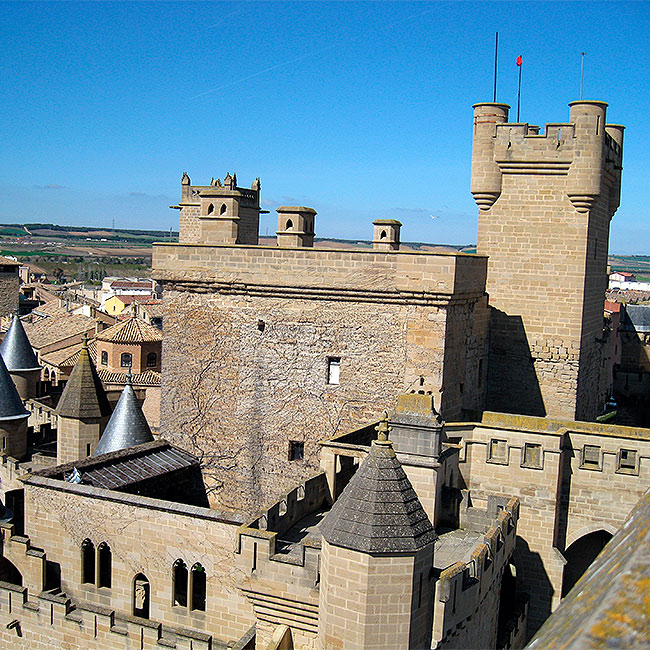 Conjunto medieval de Olite
Walking through Olite is getting into a fascinating medieval urban plot in which stands the palatial Gothic castle with its thick walls and crenellated towers. Stone houses with their blazons and the good wine wait for the visitors as well.
a 49Km.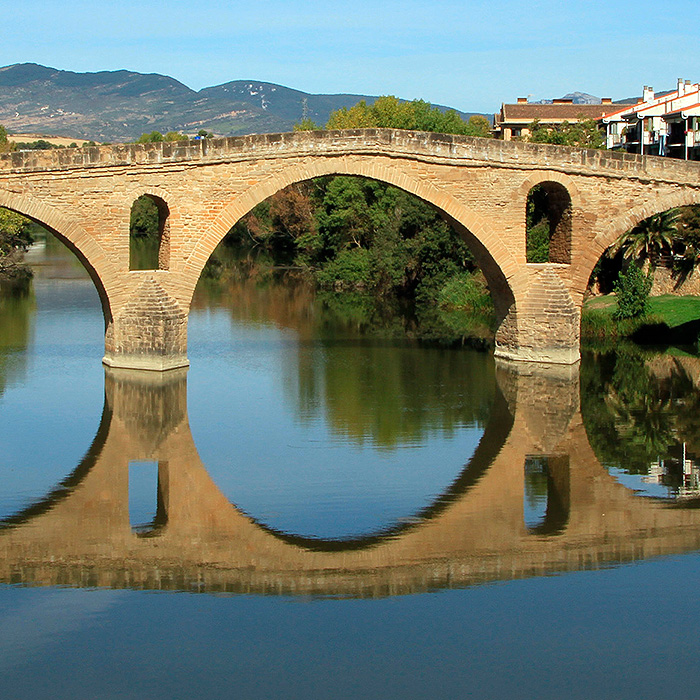 Puente la Reina
Puente la Reina-Gares es un enclave muy importante en el Camino de Santiago. La peregrinación jacobea se plasma especialmente en su Calle mayor y en el extraordinario puente medieval, del siglo XI, con sus 110 metros de largo.
a 52Km.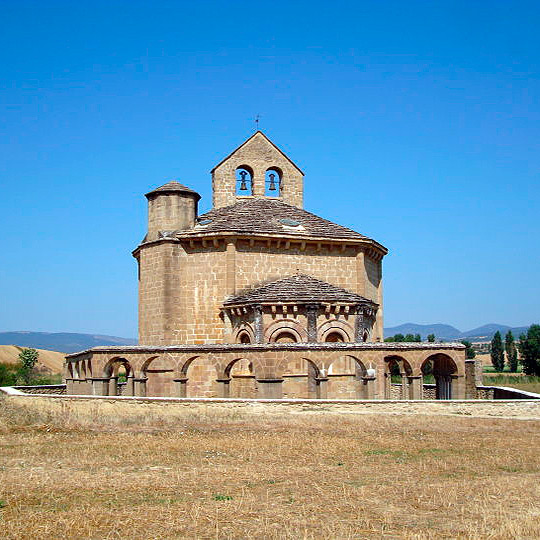 Santa María de Eunate
Enclave of first order in the "Camino de Santiago" (Santiago´s Trip) Navarro, close to Puente la Reina. Art, religion, history and magic are concentrated in its octagonal church and cloister. Unforgettable for those who visit it.
a 52Km.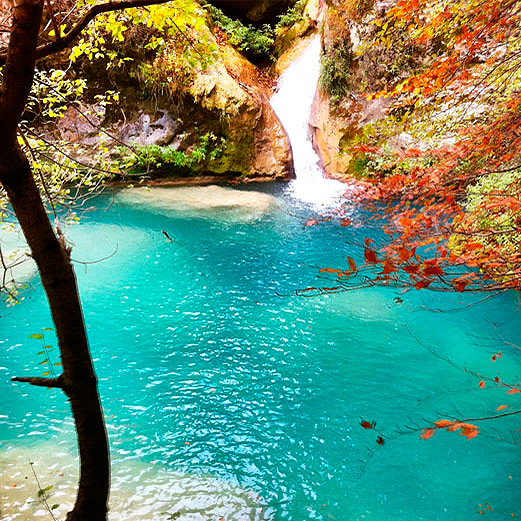 Nacedero del río Urederra
The spring where the river Urederra is born is of hidden dream on the feet of the walls of the limestone walls of Urbasa, the symbol of the forest from Navarre. It is a truly wonder, and also is a Natural Reserve with waterfalls.
a 52Km.

Museo de la Cultura del Vino
The Museum offers a walk through the history and culture of wine through five exhibition rooms distributed by its subject, a hall for temporary exhibitions, the Documentation Centre of the Foundation, and the collection of wines in the world.
a 53Km.

Monasterio Santa María de San Salvador
The monastery has a large courtyard. The Carmelite nuns who live here prepare exquisite sweets and confectionery monastic bakery. The Monastery of the Gothic style, is notable for presenting a header of three apses header with large ...
a 54Km.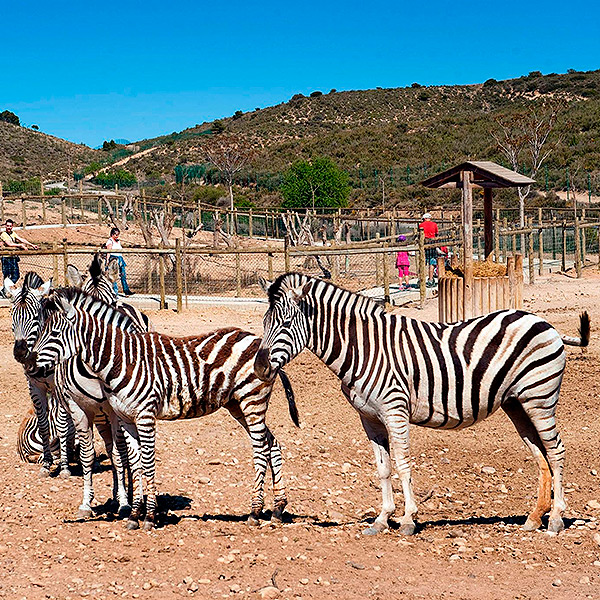 Senda Viva
Located next to the Bardenas of Navarra is a Biosphere Reserve by UNESCO, you can enjoy a fun day with rides, a sensational spectacle of raptors and surprise activities that wait for you around the park.
a 54Km.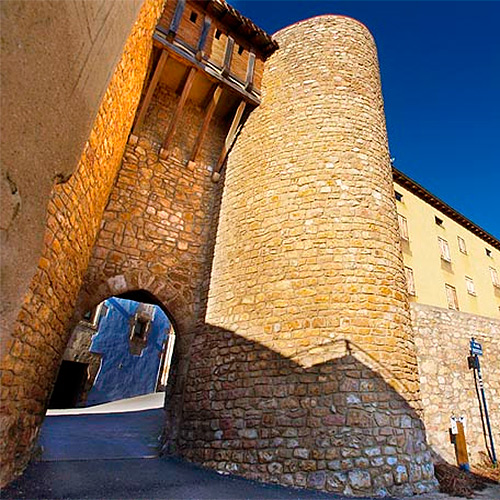 Peñacerrada-Urizaharra
Allá donde los caminos se cruzan, surgen focos de poder, fuertes amurallados y edificios señoriales. Hace tiempo que la vetusta Peñacerrada-Urizaharra, entre Álava y La Rioja, cumplió todos los requisitos.
a 55Km.

Monasterios de Yuso y de Suso
The Yuso and Suso Monasteries are a World Heritage Site since 1997 and is commonly accepted that the Monastery of Suso is the birthplace of the Castilian language, because here Berceo Gonzalo wrote the first cult poetry in Castilian.
a 56Km.

Monasterio de la Virgen de Valvanera
Is one of the valleys, secluded and lush, in the foothills of the Mountain Chain Demanda, not far from the peak of San Lorenzo, the former monastery of Valvanera, place of devotion, pilgrimage and witness Rioja eleven centuries of history rises.
a 59Km.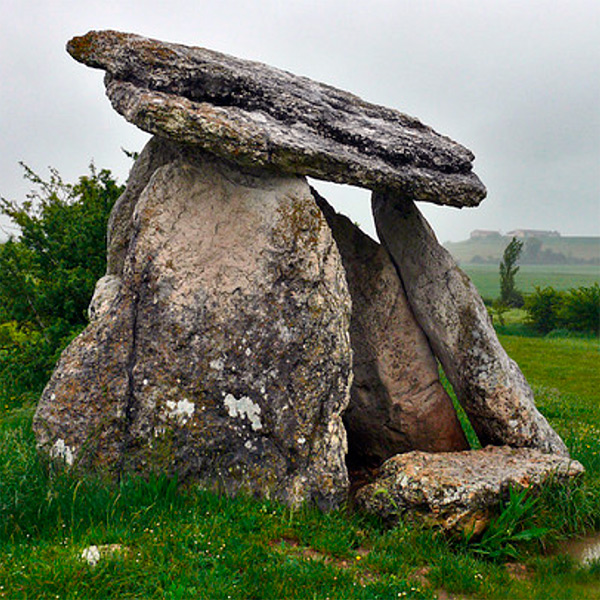 Dolmenes en Cuadrilla Salvatierra
Los dólmenes de La Llanada alavesa oriental, es decir de la Cuadrilla de Salvatierra, son dos de los más fotogénicos de Euskadi, además se encuentran perfectamente señalizados e indicados con letreros.